Perhaps one of my favorite trips in recent memory was the 2 weeks I spent traveling solo through the captivating country of Portugal.
From the colorful cities to the magical small towns and jaw-dropping nature, Portugal can be whatever you want it to be.
These 22 pictures of Portugal prove just that.
Pictures of Portugal
Portugal is a country of color.
In Porto, the red rooftops and brightly-painted houses brighten even the darkest of days…
In Lisbon, the story is much the same: colorful walls, beautiful tiles, and red-top roofs stretching for miles…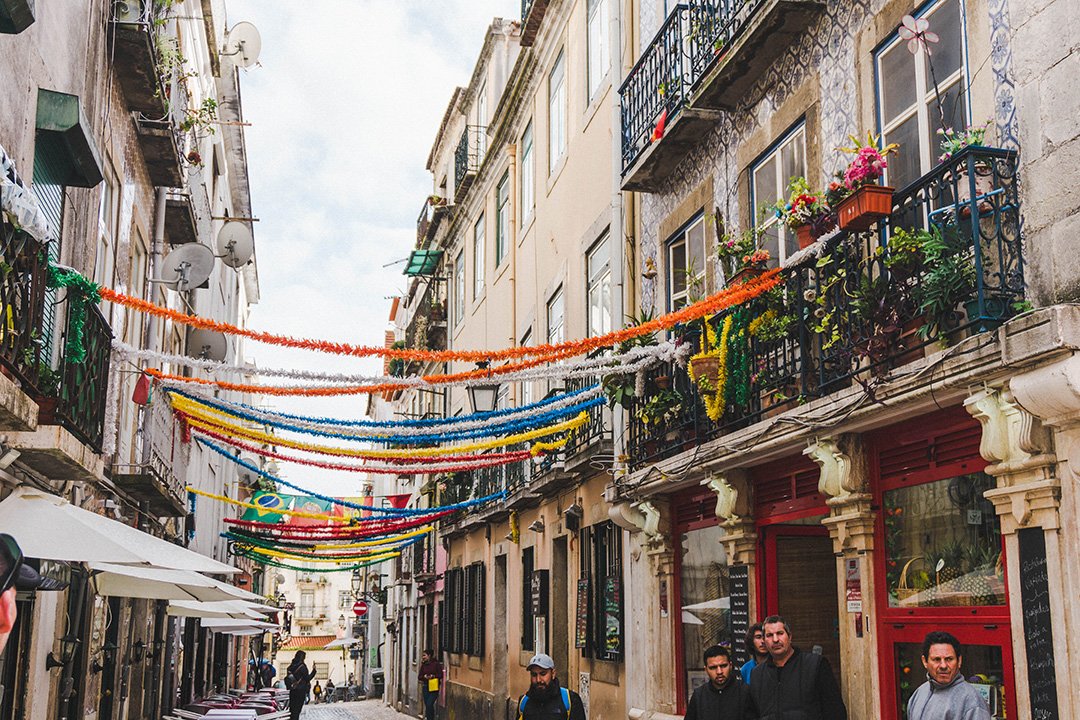 But they take their own unique spin on things too…
In small-town Aveiro, the eye-catching moliceiros (boats) line the canals and take visitors on short tours…
And the buildings there are painted and tiled in many colors as well. Bright yellows and blues are particularly popular…
In Obidos, let your imagination take flight as you walk the medieval walls during golden hour…
The white-washed houses are accompanied by pops of lavender flowers, lemon trees, and bric-a-brac souvenir shops…
While in Lagos, the color is entirely natural…
Of course, you can't compile the best pictures of Portugal without a section dedicated entirely to food–particularly the sweets.
In Lisbon, the famous pasteis de nata take the cake 😉
These creamy custard tarts hit the spot morning, noon and night.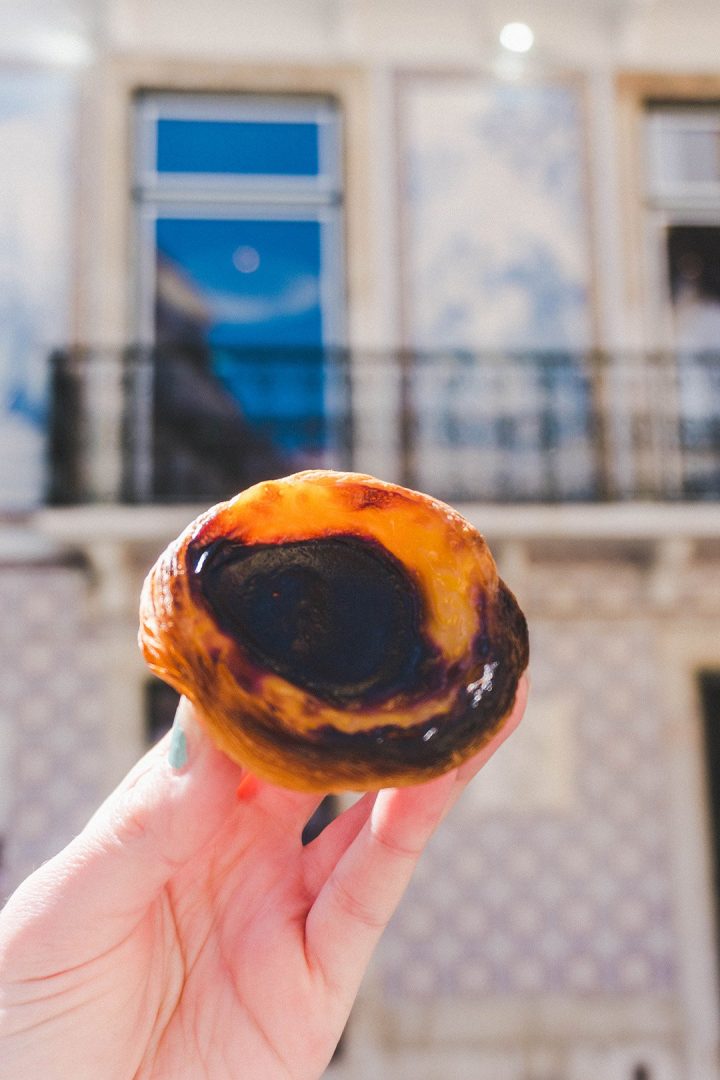 In Aveiro, the specialty is ovos moles. Made out of egg yolks and sugar, they don't sound particularly appetizing, but you'll be obsessed the second you bite into one…
In the restaurants themselves, you'll find hearty & scrumptious meals for less than €10/person, accompanied by friendly service.
An attempt at a bit of Portuguese (queria (kree-a) = I would like, obrigado/a = thank you) when you order will get you an extra smile.
And in Lisbon, you can even knock on a window to be greeted with a charming grandmother serving ginjinha, a fruity liqueur…
It's the perfect top-off to a pretty perfect trip to Portugal.
Read more of my Portugal Posts:
Pin it for later