There are ghosts on the Stanley Hotel ghost tour, and I experienced them first hand.
How's that for a cold open? As I opened up the word doc to start writing this post about my experience on the Stanley Hotel Ghost Tour, it started pouring down rain. If that doesn't clue you in on how real this sh*t is, I don't know what will. You might want to go hide under your favorite blanket folks because things are about to get spooky.
Preparing for the Stanley Hotel Ghost Tour
It was a dark and stormy night…
Except it wasn't a dark and stormy night. In fact, it was broad daylight when we visited the Stanley Hotel in Estes Park, Colorado.
Best known as the inspiration for Stephen King's The Shining, The Stanley Hotel has a few ghost stories of its own that they like to tell. While Madison and I originally wanted to take the Night Spirit Tour at the Stanley Hotel, we booked pretty late (like, the night before late), and there were no spots left. Thankfully, there are several different Stanley Hotel tours. So we compromised and took the daytime Historic Stanley Tour, with expectations that there would be significantly less ghosts.
Boy, were we wrong. But I'll get to that later.
Arriving at the Stanley Hotel
After our hike in Rocky Mountain National Park, we wasted some time in Estes Park by getting ice cream that was bigger than our heads at Laura's Fine Candies. Oops.
We attempted to recover from our sugar coma during the drive to the Stanley Hotel. Unfortunately, unlike The Shining might lead you to believe, the Stanley Hotel isn't very secluded at all. In fact, it's only about a two-minute drive from the center of the town. So much for having a bit of time to recover.
Fortunately, however, we were about to be woken up pretty good. You know, thanks to the ghosts.
The Historic Stanley Tour
Our guide Becca met us and the rest of our group a few minutes after we arrived. We watched a short video about some of the myths surrounding the Stanley Hotel, and then we were off!
Our tour took us through the grounds of the hotel first, all while Becca introduced us to the story of the Stanley Brothers. Long before The Shining was even a twinkle in Stephen King's eye, the Stanley Brothers were kicking a** and taking names as manufacturers of photographic plates, violin carvers, and inventors of the Stanley Steamer car. Not too shabby, huh?
When Freelan Oscar Stanley came down with tuberculosis at the ripe old age of 54, he escaped to Estes Park for its fresh, dry air. After falling in love with Estes Park, he founded the Stanley Hotel.
The Stanley Hotel Ghost Tour
Of course, while the history of the Stanley Hotel is interesting, it wouldn't be a visit there without hearing a few ghost stories. And hear a few ghost stories we did.
After our walk around the grounds, we finally went inside the Stanley Hotel — through the lobby, up the stairs, and all the way to the famous room 217. This was the room that Stephen King stayed in when he was struck with the inspiration for The Shining and is a hotspot for paranormal activity.
Jim Carrey at the Stanley Hotel
When Jim Carrey checked into the room while they were filming Dumb and Dumber at the Stanley Hotel, he didn't even last an hour. And whatever it was that he experienced in there scared him so much that he refused to even step foot inside the building unless they were actively shooting.
While Jim Carrey has never actually said what it was that scared him so much, there are plenty of theories. Could it have been Miss Wilson, who was blown up by a gas leak outside the room but survived? It's said that after she died she returned to room 217 to watch over it and that she'll either unpack or pack your bags for you depending on whether she likes you or not.
That's what I think probably happened, but you'll have to make your own judgment when you take the tour yourself.
Paranormal Experiences on the Stanley Hotel Ghost Tour
Room 217 might be the most famous room in the Stanley Hotel, but it's not the only haunted room there. Over the course of our Stanley Hotel ghost tour, we stood outside of several different haunted rooms (including the former nanny break room, which is haunted by a famous ladies' man), walked down haunted hallways, and had a few paranormal experiences of our own.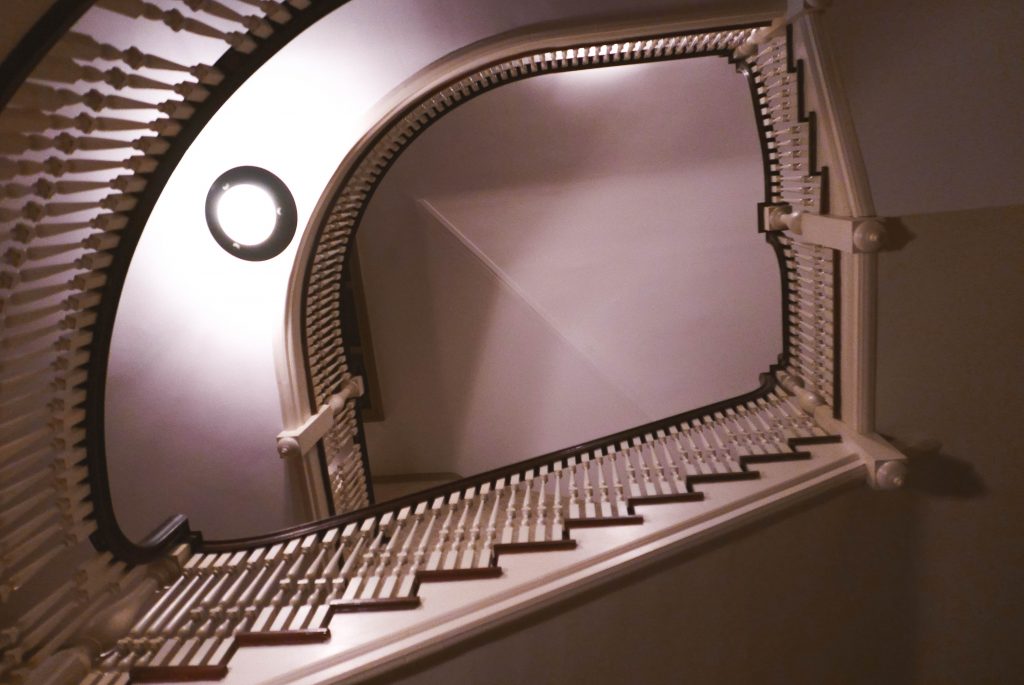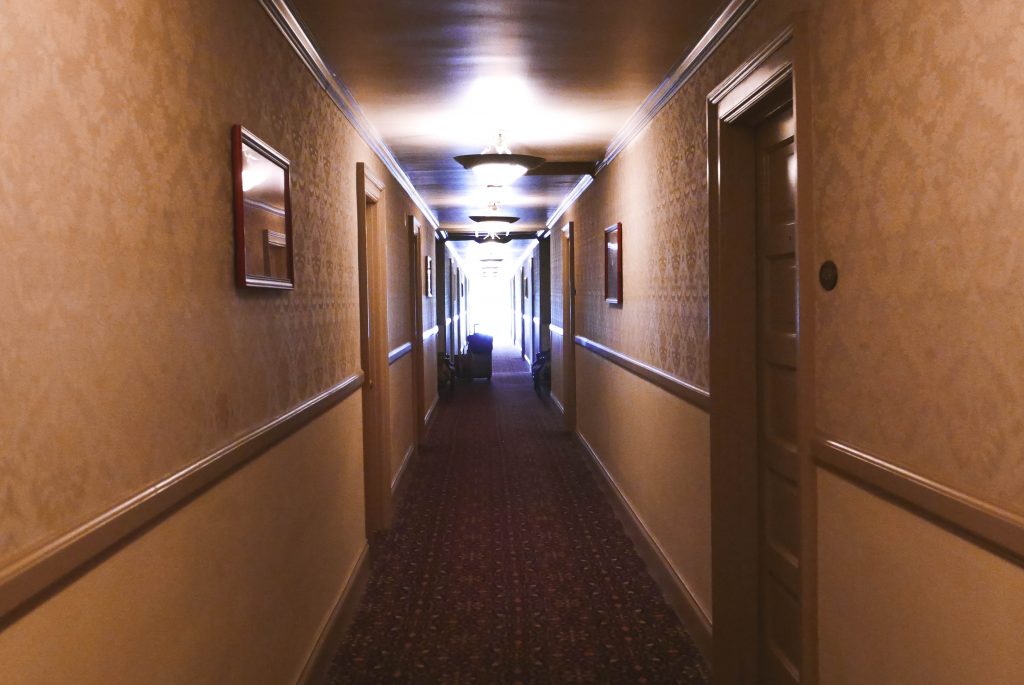 While we were all facing room 217, for example, Madison saw a black figure go into a room across the hall. My camera screen kept going black on the 2nd floor. We smelled cotton candy on the 4th floor, where the kids used to hang out. Oh, and we both got touched by ghosts. Potentially multiple times.
It sounds crazy, and a part of me still thinks I am crazy. After all, I've never really believed in ghosts. But this wasn't your typical, theatrical ghost tour complete with costumed actors and jump scares. We were literally just walking around the hotel, listening to its history, and we experienced these things.
And sure, maybe the guide played into our suspicions that we got touched. Can you really blame her? But let's be real: I don't even want to think about what the Night Spirit Tour would have been like.
If You Go
How to Book a Stanley Hotel Ghost Tour
You can book a Stanley Hotel ghost tour through their website. There are two different Stanley Hotel tours: the Historic Stanley Tour (which we took) and the Night Spirit Tour. The Historic Stanley Tour costs $23 per person ($17 for children 17 and under) and lasts approximately 90 minutes. Night Spirit tours are $28 per person and last the same amount of time.
How to Get To the Stanley Hotel Ghost Tour
The Stanley Hotel is located in Estes Park, Colorado, just a short drive away from Rocky Mountain National Park. If you have the cash to spare, you can even stay the night!
Extra Tips for the Stanley Hotel Ghost Tour
You're going to be doing a lot of walking on the Stanley Hotel ghost tour, so be sure to wear comfortable shoes. If you're visiting in the summertime, I'd also suggest bringing a water bottle along–it can get hot!
You might also be wondering: is the Stanley Hotel haunted? Well, if you skipped to the bottom of this post, then let me tell you: the short answer is yes. But you'll just have to see for yourself.
What do you think? Do you believe in ghosts? Would you visit a haunted hotel like The Stanley? Let me know in the comments down below!
Read Next: A Beautiful Day in Boulder