Zooming Around Zurich // Two Days in my Favourite City
Hey there! Travel looks a little different right now. Please be sure to follow local restrictions and double-check openings and guidelines for places you visit. And stay safe and wear a mask! Also, his blog post likely contains affiliate links, including Amazon Associates links. If you make a purchase through one of them I may receive a small commission at no extra cost to you.
---
Zurich has always held a special place in my heart. It was the city that my grandmother grew up in before she immigrated to the United States and that my father spent several years of his childhood in. I visited for the first time when I was six months old, and again the summer before I started fifth grade.
I've always looked back fondly on the one trip of those two that I could actually remember. I have hazy memories of sunny days on the Lindenhof playing chess and learning how to walk on stilts in a great uncle's backyard. I remember seeing olive baboons in the Zurich Zoo and wanting to adopt one. Most importantly, I remember how much the place felt like a second home, even though I had never really spent any time there before.
For as long as I can remember, my grandmother and I were particularly close. I would spend one night a week at her house. We would bake bread and she would always make a special cake for our birthdays that her nanny made for her when she was young. She would speak with me in Swiss German whenever she had the chance. I think that's why I felt so at ease in Zurich, surrounded by a place that she called home. When she died, I was crushed. But that draw to Zurich remained, and I found myself constantly dreaming of the time when I would be able to return.
That opportunity finally arose this March.
For whatever crazy reason, I wasn't originally planning on making it to Zurich during my week and a half long Eurail trip through Switzerland. 'Seeing new places' was the excuse I officially gave myself. But I think a part of me was a little scared that it wouldn't live up the expectations I had built up over all those years. When I made the impulsive decision to go to Heidelberg, though, the opportunity presented itself for me to spend two nights in the city. I took it.
I arrived in Zurich after a long train journey in the late afternoon and checked into my hostel. That evening, I attended a production of Die Fledermaus at the Theater Neumarkt. I found the tickets last minute online. Since they were relatively cheap and I was familiar with one of the pieces from the opera from my time as a classically trained soprano (you learn new things about me every day guys), I decided to buy them. I fell head over heels in love with the production that they put on. Every time I return to Zurich, I have a feeling I'll return to this theatre as well.
The next morning, I decided to let myself get acquainted with the city by taking a free walking tour.
I met the guide from Free Walk Zurich at the Paradeplatz, and after a medium-sized group had amassed we set off. The tour took us through the main sights of the city: The Fraumünster, the Grossmünster, the Lindenhof – also know as the best place for a view over the city. For me, it was a great re-orientation to the city. Though the chessboards on the Lindenhof weren't set up yet, I remembered the place clearly. Some of the streets I felt I had walked down in the past. It was all a little bit surreal.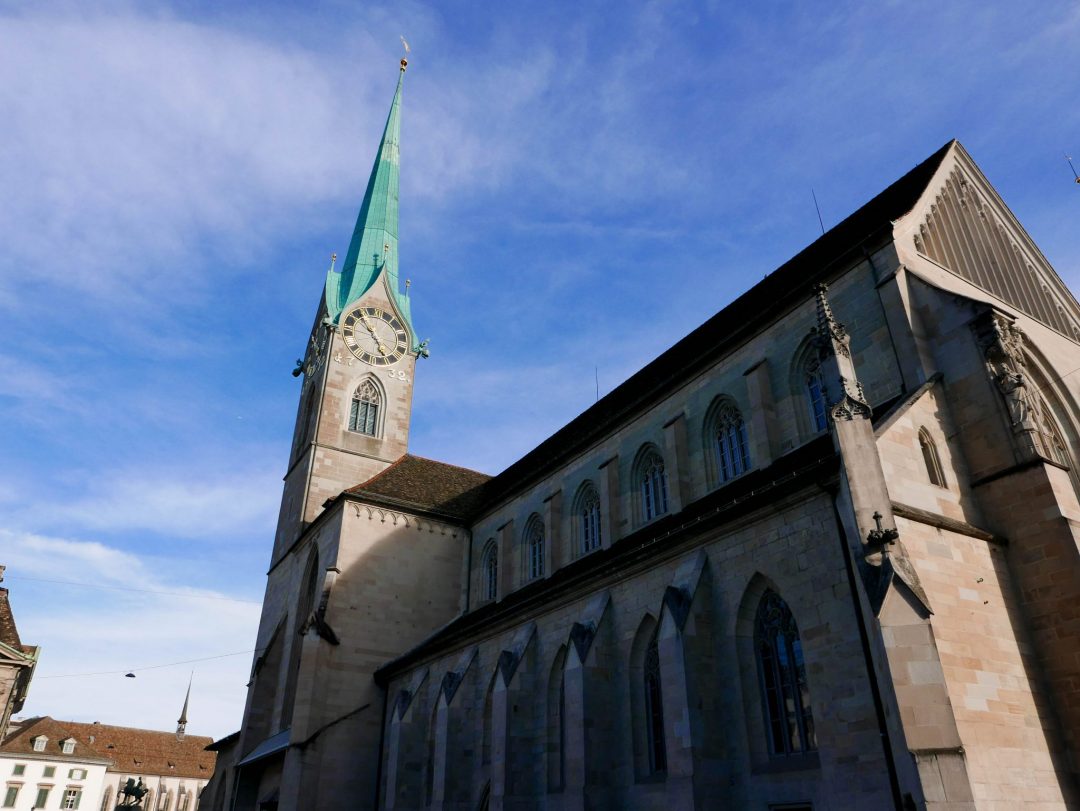 I also learned a lot of fun facts about the city while on the tour. For example, the fact that this new fountain occasionally dispenses wine. Or that, after the Calvinists took over, this archway was used to measure the widths of women's skirts. All in all, a fun experience. Free Walk Zurich also operates on a tip-only, pay what you'd like basis. So that was especially great for a budget traveler like myself.
After the tour disbanded, I walked down to Lake Zurich, where I sat by the water and ate my packed lunch.
There was a cute baby sitting nearby that I waved and smiled at, and swans swimming around in the water down below. Like many places I visit, I imagined what it would be like to live in the city. This time, though, it all felt a little bit more real.
I walked to the Enthnographic Museum of the University of Zurich afterwards, through parts of the city that I didn't know.
It was a small museum, with only two exhibits on at the time that I was there. But both of them were beautifully curated and so informative. Unlike a lot of art or history museums that I've visited, I really felt like I was learning something. Of course, it helped that, as an anthropology and German student, this place was literally the perfect fit for me. But I would really recommend it to anyone in Zurich. Plus, it's free!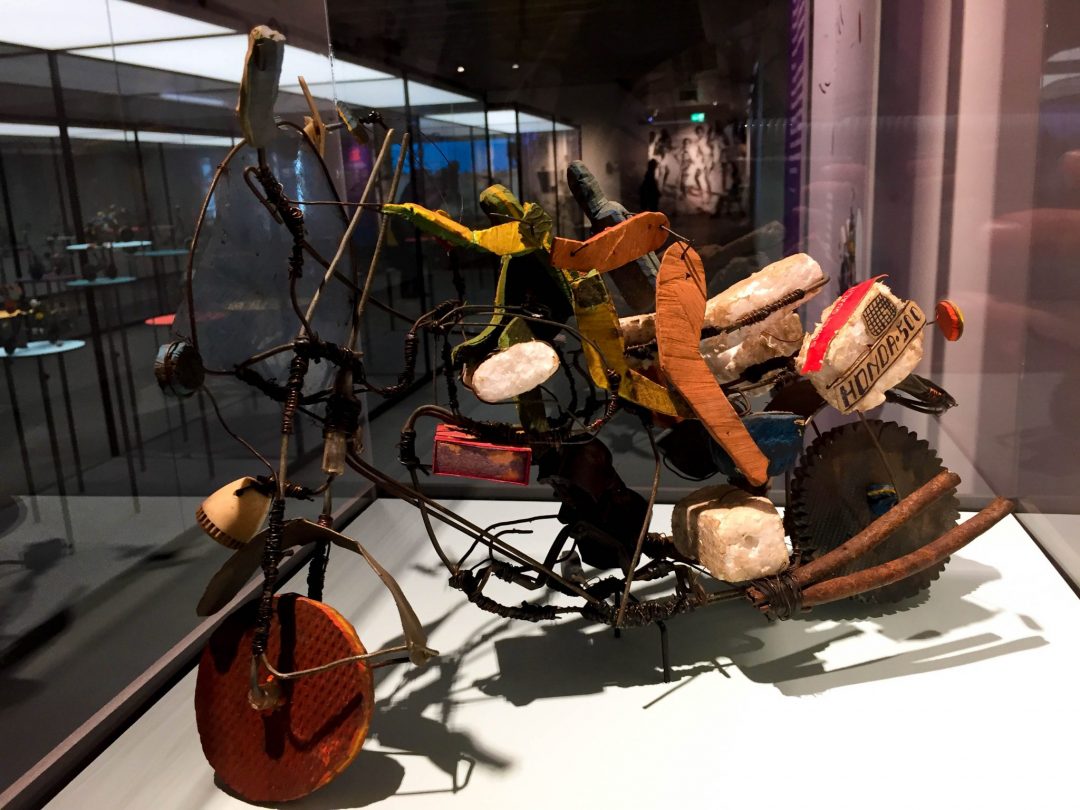 The Ethnographic Museum is located at the entrance to the Old Botanical Gardens, so I spent some time walking around them as well. I even dozed off for a little while on one of the little benches. It seemed to be a pretty popular place for a mid-afternoon nap with the locals.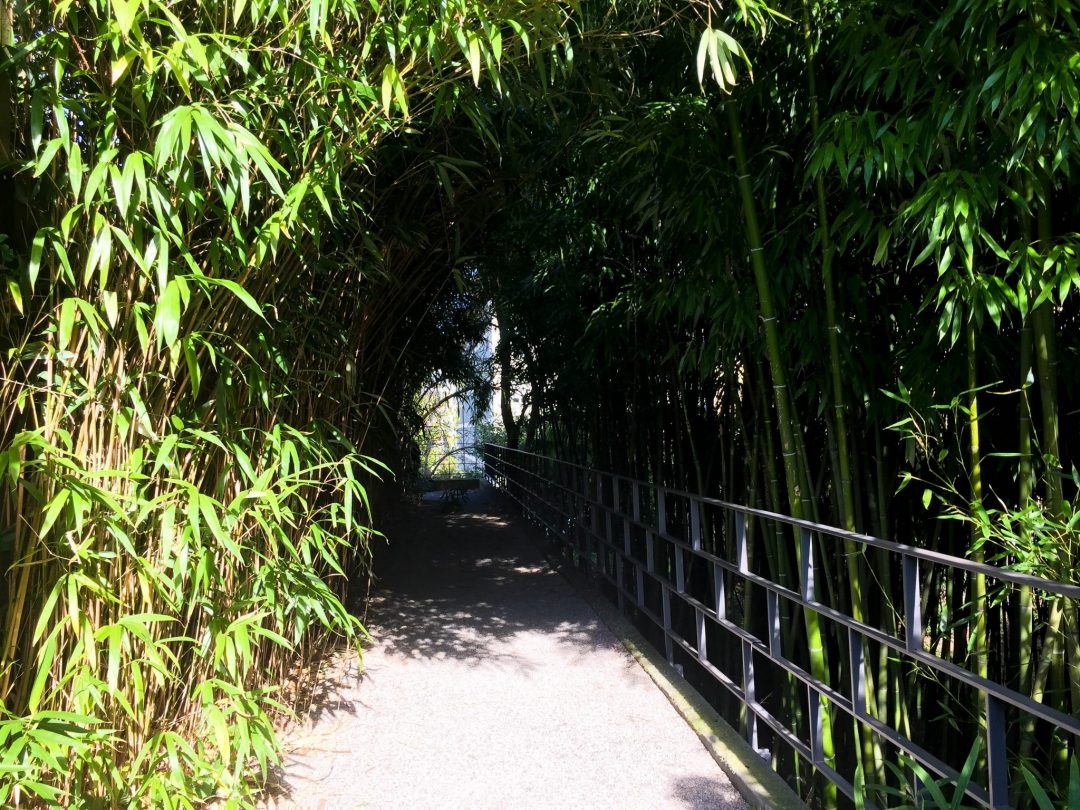 My final adventure that day was to take the train for a short twenty minutes up to the top of Zurich's very own mountain: Uetliberg.
From the train stop, it was a short, five or ten minute walk/hike up to the top of the mountain. Once there I was greeted with sweeping views over the city and the surrounding area. And yeah, they were pretty breathtaking.
If I had had more time (and had been more properly dressed for the occasion), there were loads of hiking paths that I could have taken. But instead, I decided to make my way back down to the city. There, I wandered a little bit longer before returning to my hostel to make some dinner.
That evening, I went on a ghost tour of the city with English Comedian Dan Dendt.
Normally, ghost tours are somewhat cheesy and really touristy. This one, however, was rip-roaringly hilarious and also a pretty informative about the history of the city. I won't tell you too much about the ghost stories we were told, because I don't want to ruin the fun if you ever make it to Zurich. Five stars and an absolute must do.
My original plan was to head to Geneva, my final stop, the next morning. But I had fallen in love with Zurich and didn't want to leave.
I contemplated extending my stay for the two nights I had left and then racing to the Geneva airport the morning of my flights. But I already had a hostel booked in Geneva that was too late to cancel. And I had already lost a deposit on a hostel in Interlaken after my foray into Germany. So instead, I made a compromise. I stayed in Zurich the rest of the next day before taking an evening train to Geneva.
That morning, I visited the Rietberg Museum with the explicit intention of working my way through the Special Exhibit on Osiris, which was absolutely fascinating.
In the afternoon, I went to relive my childhood at the Zurich Zoo. Unfortunately, the olive baboons were nowhere to be found, but I had a decent enough time anyway. Of all of the zoos I've been to in my life, I'd say that the Zurich Zoo is probably one of the better ones.
Finally, I left the city I had reaffirmed by love for that evening.
Zurich has always been a place where I've told myself I'd live one day.
Rationally, it would be easy enough, because I have a Swiss citizenship. And it's a beautiful city with a great quality of life. But my desire to live in Zurich is so much more emotional than that. I want to live in Zurich to experience the life that my grandmother did all of those years ago, and to soak up every last bit of her that still remains. My trip there this spring reminded me of that. I hope that one day I get to live out that dream.
Is there a place that you feel sentimentally attached to? Where is it?
Like what you read? Pin it!
MY FAVORITE TRAVEL TIPS & RESOURCES
Booking Flights: The first place I turn when I'm searching for flights is actually just Google Flights - it's great to figure out what sort of routes are available. Then, I check Skyscanner and Kiwi for deals. I also love Kiwi for its destination: anywhere feature!
Transportation: I love Omio for figuring out the cheapest way to get from one place to another, and Trainline for booking train tickets within Europe.
Accommodations: I absolutely love Booking.com for finding great hotel deals. After you stay a certain number of nights, you get Genius discounts! For hostels, Hostelworld is my go-to, and I use Airbnb occasionally as well (click here for $40 off your first booking!)
Travel Insurance: I knew that I shouldn't travel without insurance for the longest time, but I really learned my lesson when I got an infected cut in Bali. Thank goodness I had travel insurance! I use and love World Nomads for their extremely comprehensive coverage.
Travel Insurance: I knew that I shouldn't travel without insurance for the longest time, but I really learned my lesson when I got an infected cut in Bali. Thank goodness I had travel insurance! I use and love World Nomads for their extremely comprehensive coverage.
Tours: I always check Urban Adventures for great day tours of cities first–I'm obsessed with them! GetYourGuide and Viator are also great options. For multi-day tours, I highly recommend Intrepid.
Camera Gear: I use a Sony Alpha A6300 camera with an 18-105 mm lens and a 35 mm lens. My tripod is the MeFoto Backpacker Air and I loooooove it! I also use a DJI Mavic Air and a GoPro and which allow me to capture everything my regular camera can't.